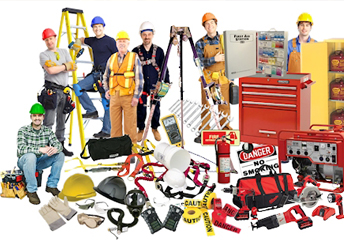 Industrial Products
Are you in search of top-quality industrial products in the United Arab Emirates? Your quest ends here with Excel Trading, your trusted partner for all your industrial needs in Abu Dhabi and throughout the UAE.
Excel in Industrial Products, Excel in Service
Industrial products includes a diverse category of goods and equipment essential to manufacturing, construction, and various sectors of the economy. These products include machinery, tools, materials, and components that facilitate production processes, enhance efficiency, and ensure product quality. From heavy machinery to industrial-grade fasteners and raw materials , these items form the backbone of modern industry. Industrial products are designed to withstand rigorous usage, meet stringent safety standards, and often incorporate cutting-edge technology and innovations to improve productivity. With years of experience in the industry, we have earned a sterling reputation for delivering excellence in both product quality and customer service. Excel Trading is your steadfast ally for all your industrial requirements in the UAE. Experience excellence in industrial products and service with us. Contact us today to discuss your specific industrial needs and request a personalized quote. Together, we'll contribute to a more efficient and productive future for the UAE.