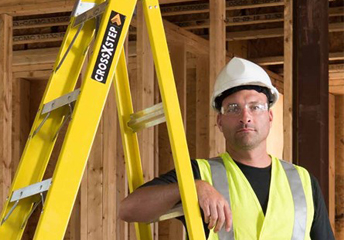 Ladders
Are you in need of reliable ladders for various applications in the United Arab Emirates? Look no further than Excel Trading, your trusted partner for all your ladder requirements in Abu Dhabi and across the UAE.
Excel in Ladders, Excel in Safety
Ladders are versatile tools that play an integral role in various industries and everyday tasks. There are different types and materials, each designed to cater to specific needs. Whether scaling heights for professional or domestic needs, ladders remain indispensable tools, promoting accessibility and safety in various applications. Excel Trading is your dependable choice for all your ladder needs in the UAE. Experience excellence in ladder products and safety with us. Reach out today to discuss your specific requirements and request a customized quote. Together, we'll elevate safety standards and help you reach new heights in your endeavors across the UAE.